R&D Department
Development of Mazinoor products are the result of diligent efforts by entire Mazinoor team. Utilizing the latest lighting technologies in conformity with the related international norms, Mazinoor R&D team together with the marketing team aim to meet the market requirements with innovative and state of the art lighting solutions at competitive prices.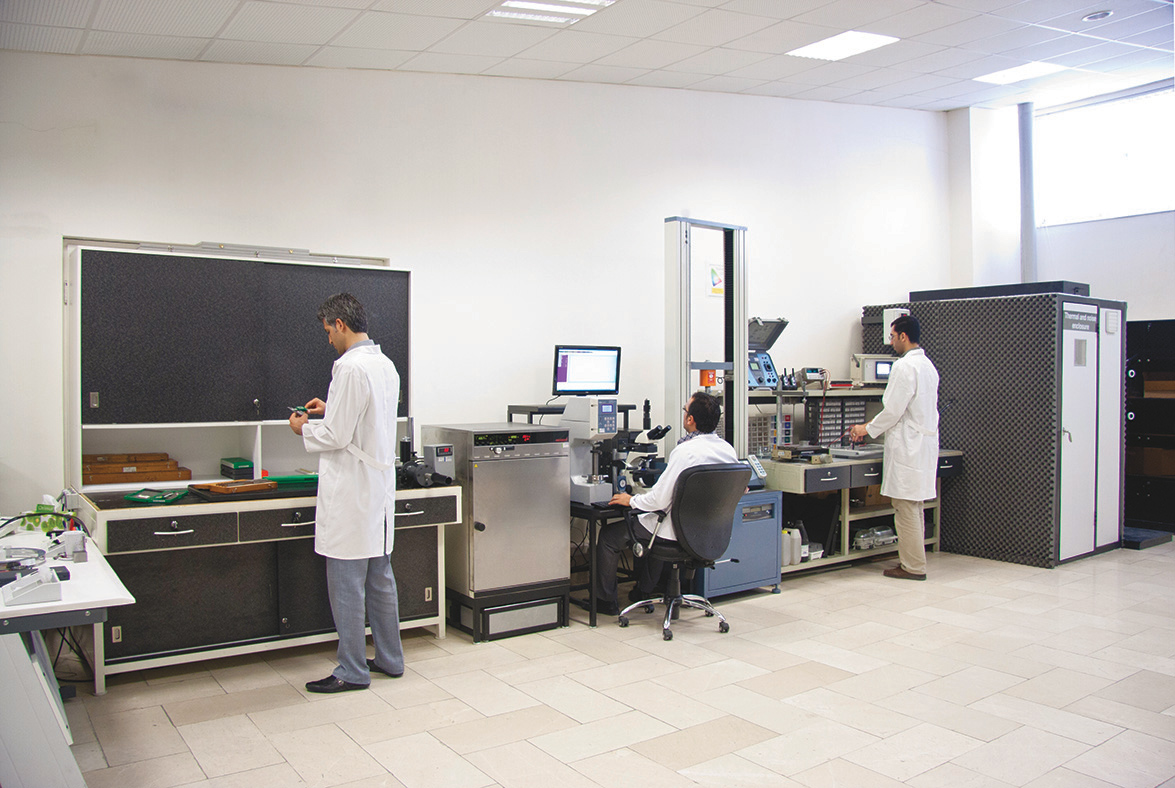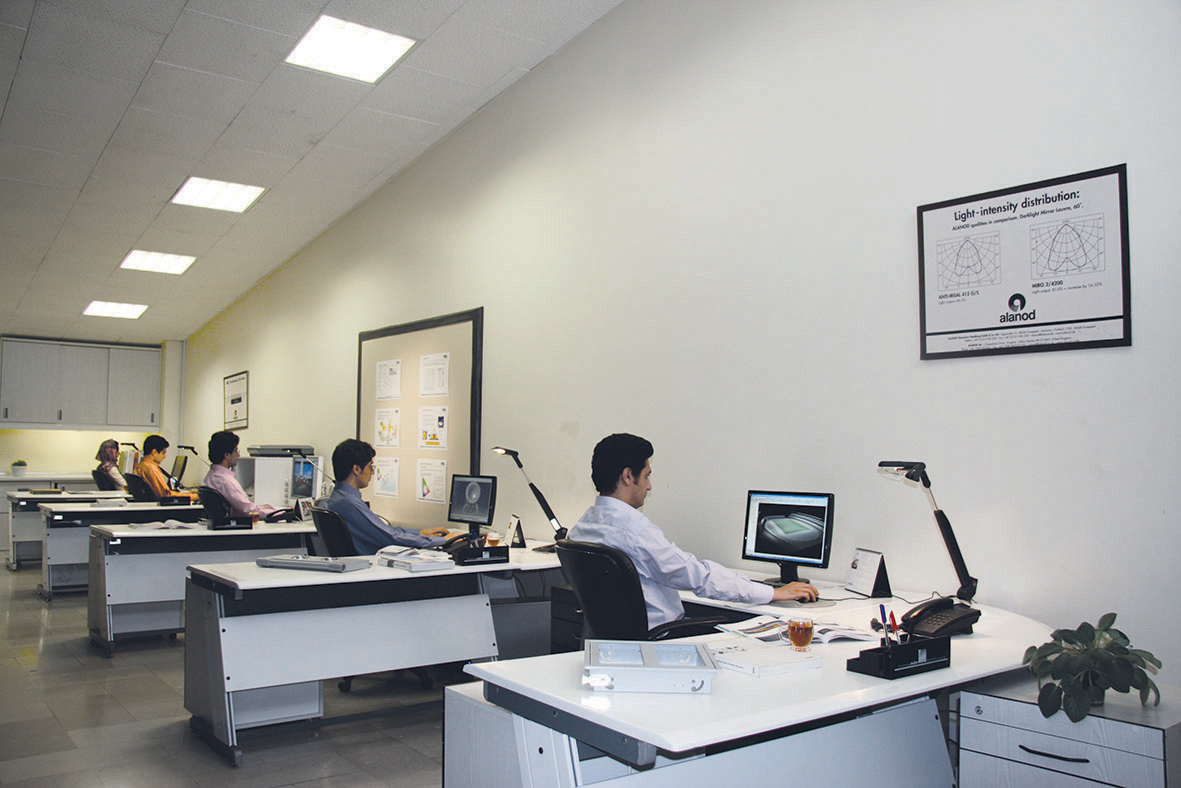 Technical Lab Department
Mazinoor laboratories are well equipped with modern and precise test equipment to run the required tests in accordance with IEC 60598 norm. For instance, in the optics laboratory, luminous flux of each light source is measured by Ulbricht sphere before the light distribution and luminaire efficacy are measured. Utilizing such systems and procedures, Mazinoor R&D team aim to achieve high quality, with excellent characteristics such as optimized lighting efficacy, low glare, low lighting pollution, durability, energy efficacy as well as ease of service and maintenance all combined together.
Design Department
Mazinoor design team work diligently to design the luminaires based on Mazinoor R&D developments and design the tooling for each piece and part of the luminaires. Advanced drawing and analytic software tools are utilized by design experts in accordance with the lighting norms. A variety of tooling for various luminaire parts made by cutting, punching, metal forming, high pressure and low pressure aluminium die-casting, plastic injection, plastic blow moulding, plastic and aluminium extrusion, spinning, and glass forging.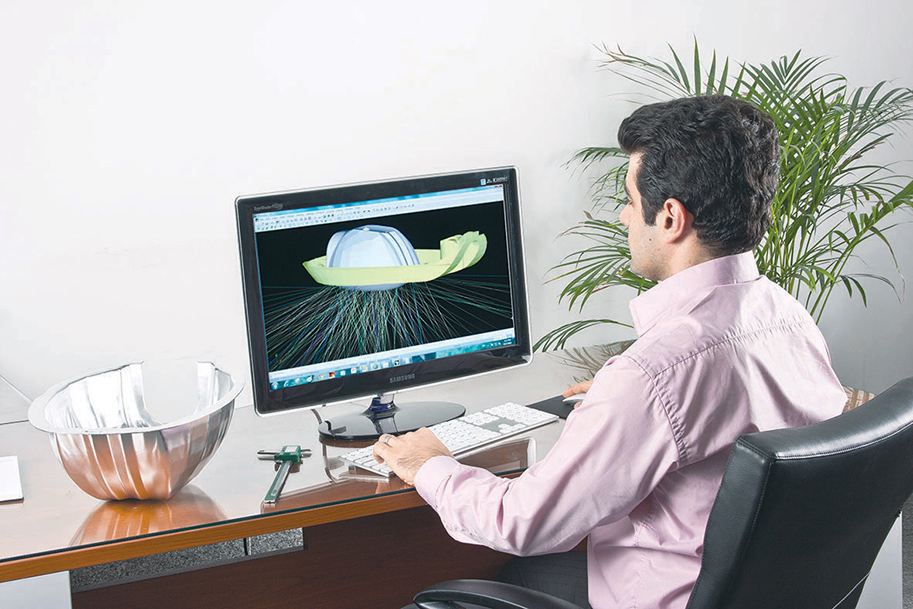 Production Department
Utilizing state of the art CNC machines and up to date software tools together with in-depth technology has enabled Mazinoor to do product design, tooling design, development, and manufacturing of the required tooling all in-house.
All aluminium die-casted parts are produced in-house by modern high pressure die-cast machines with the capacities ranging from 160 to 1000 tons in combination with high quality special formulated alloy carefully chosen for high durability, die-casting flow uniformity, and high endurance in outdoor harsh conditions. Various cutting machines, welding machines, roll forming, and hydraulic presses are utilized for sheet metal forming. Continuous inspection by experienced quality control experts throughout all production lines and precise sampling together with the analytic diagrams and reports enable Mazinoor to deliver high quality luminaires consistently.
All plastic injected parts related to Mazinoor luminaires are produced in-house by plastic injection machines ranging from 40 to 400 tons in combination with high quality raw material based on our deep technical knowhow. All plastic parts are tested in accordance with IEC60598 norms and for high endurance.
Mazinoor sheet metal forming production halls consist of un-coiler, slitting line, re-coiler, shearing, roll forming, and a wide range of various hydraulic press machines to form cold rolled steel, stainless steel, and aluminium sheets in automated and manual production lines.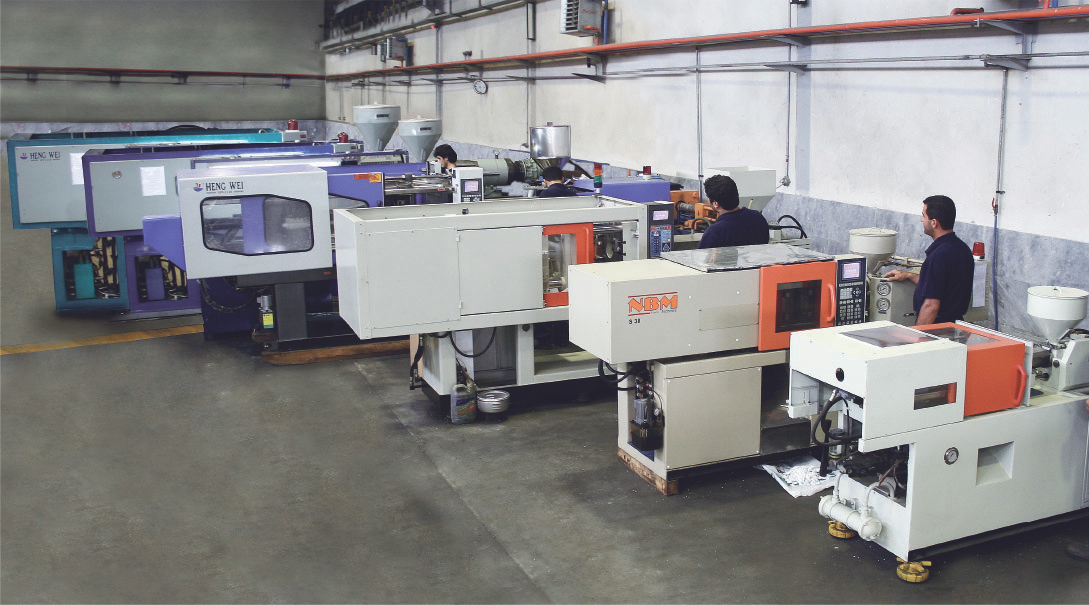 Painting Department
Achieving high durability and thickness uniformity, all metal parts are powder coated in automatic and precise electrostatic powder coating process. The coating layer on the coated parts is cured on a conveyer going thru a heat furnaces for optimum powder coated curing.
Achieving high durability and better performance, all metal parts formed in each workstation at Mazinoor, undergo a completely precise and automatic degreasing conveyer line in different stages consisting of water treatment, de-greasing, Phosphating, and 3 stages of water treatment with de-iodize water. The treated parts moved thru a tunnel with high intensity of air for drying and undergo thru a curing furnace with the appropriate temperature to get prepared for very durable powder coating.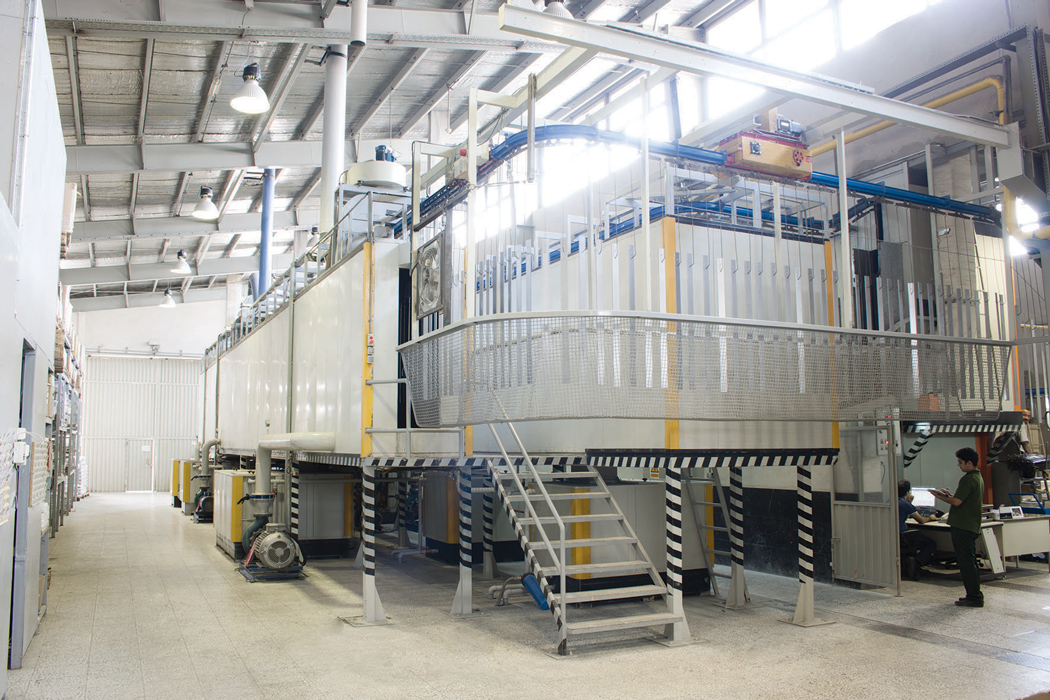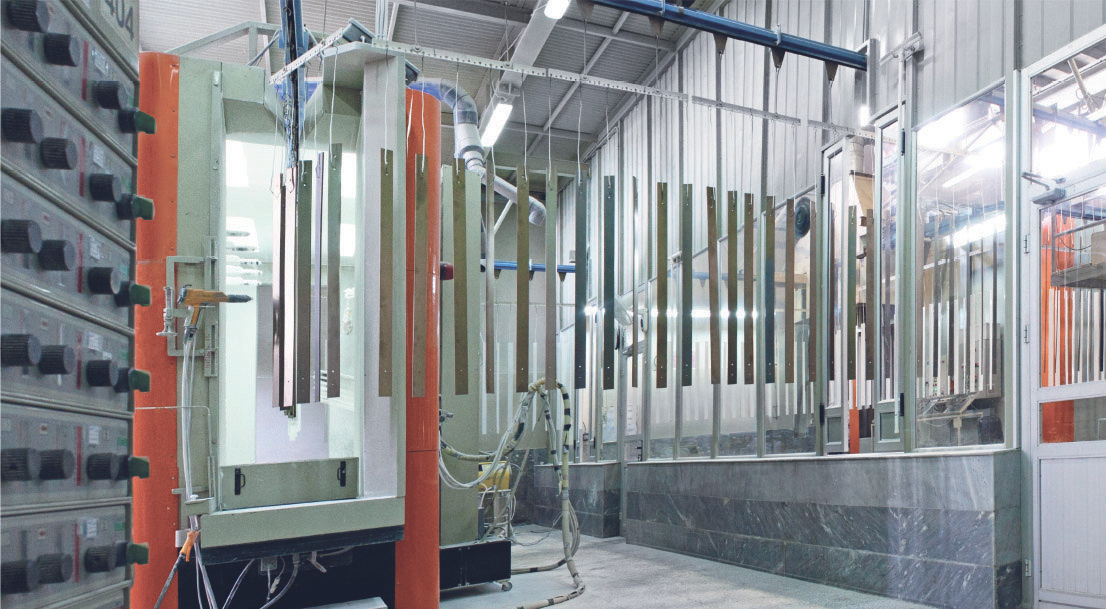 Assembly Department
Mazinoor assembly lines utilized with modern and professional facilities for different types of luminaires under consistent quality control with computerized electrical and safety control system for safety and minimizing the risk of failure.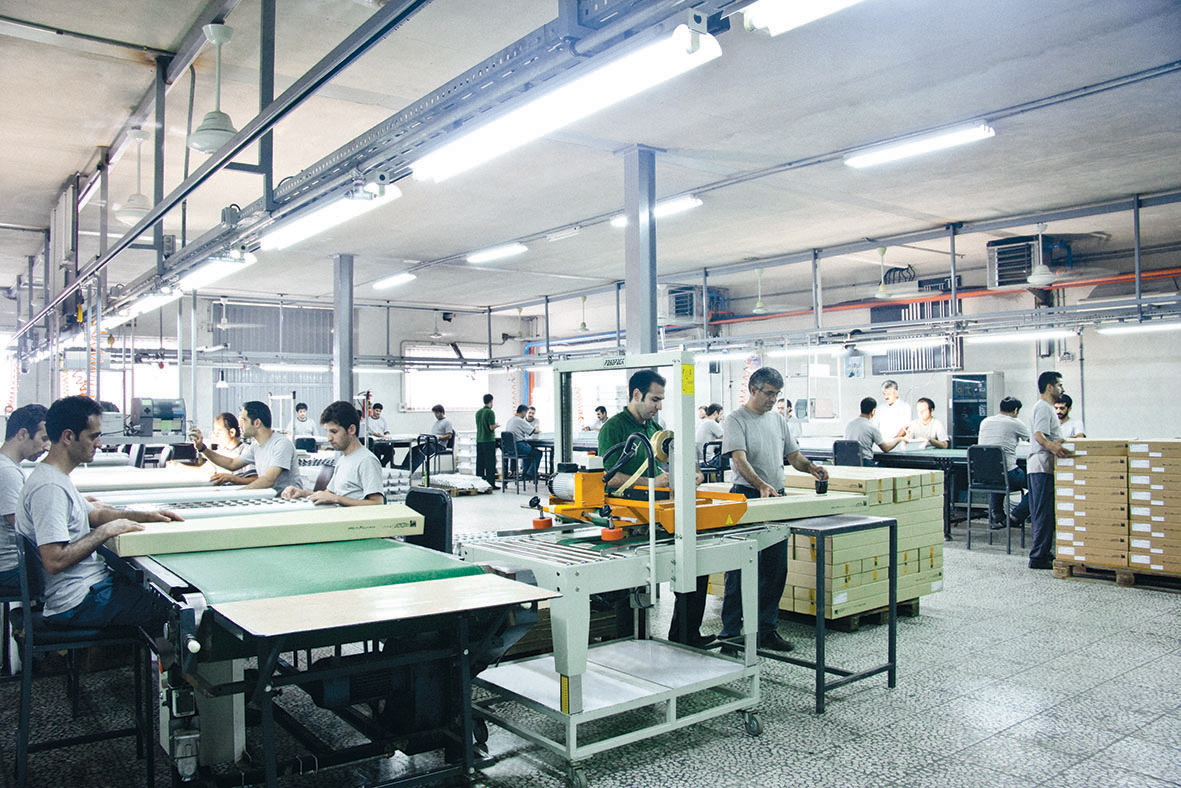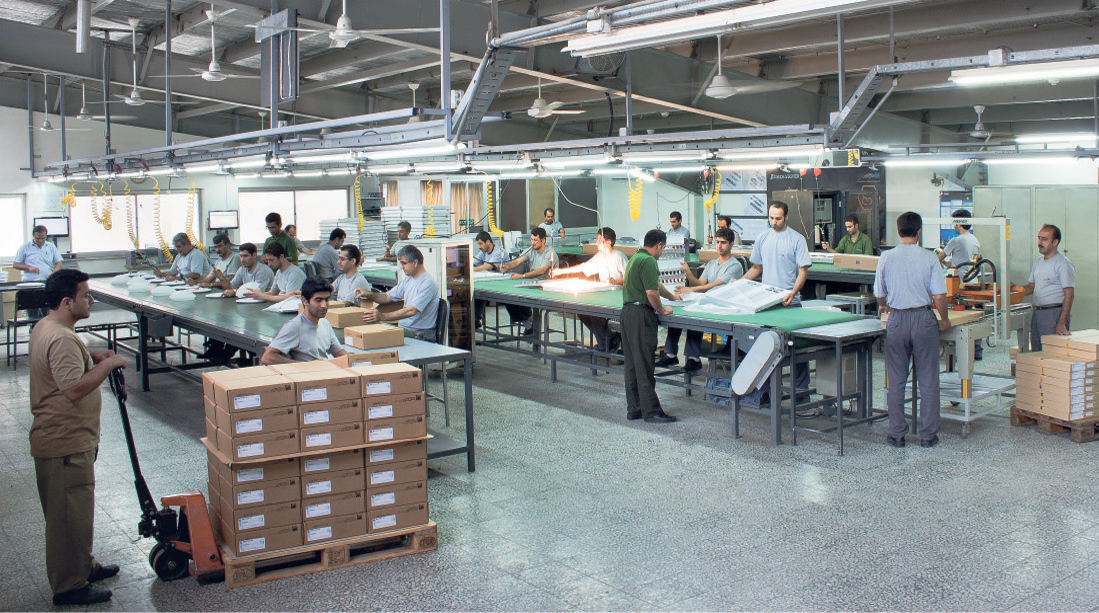 Quality Control Department
Precise quality control in all incoming goods and all production stages based on SPC play an important role in minimizing scrap thus ensures competitive prices and highly consistent production. Aside from the general tests such as electrical, mechanical, optical, thermal, and ingress protection tests, the products are examined from other aspects. This ensures product quality consistency based on Mazinoor quality standards, electrical and mechanical safety, and durability.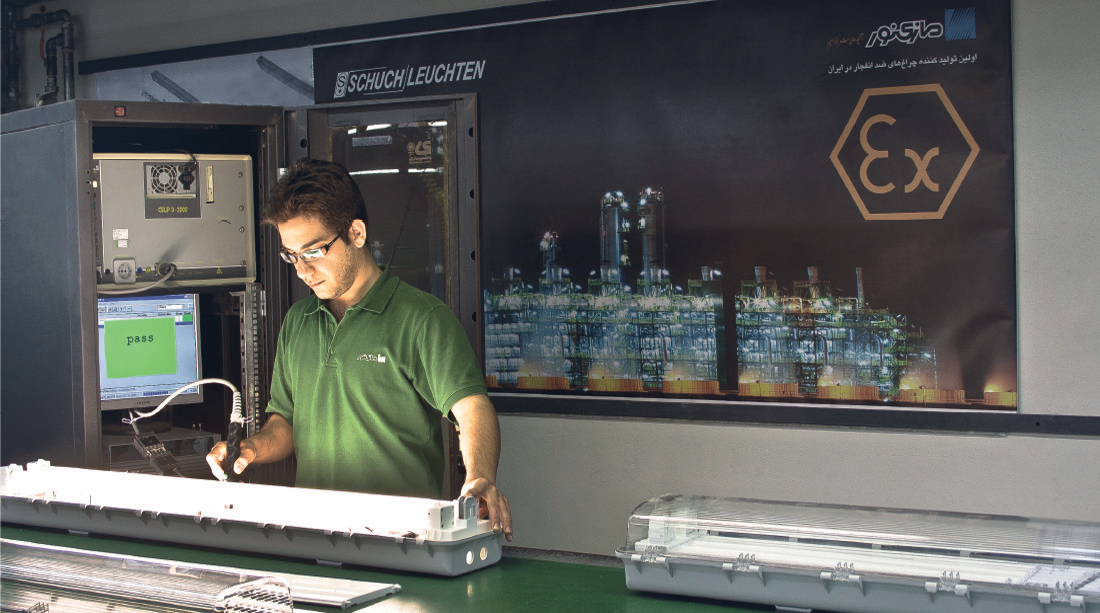 Sales Department
Mazinoor sales team work diligently to meet the customer requirements for various products and organize to make efficient deliveries according to ordered specifications.
A considerable stock of routine finished products is well managed by the sales team to support and ensure quick delivery to customers. Special orders are produced on each individual order based on the related feasibility study.